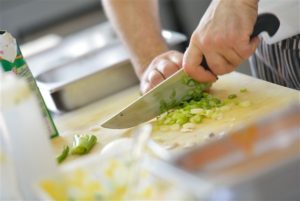 Eating a nutritious diet, maintaining a healthy weight and not smoking can lower your risk of eye disease.
Foods that boost eye health include dark green leafy greens, cold water fish and citrus fruits. A study recently published in the journal Ophthalmology showed that a diet rich in vitamin C can cut the risk of cataract progression by nearly a third.[i]
Research shows that smoking doubles the risk of the eye disease age-related macular degeneration. Smoking is linked to cataracts, and worsens dry eye. Nothing good comes from the use of tobacco products, so if you are currently using tobacco speak to your doctor and learn more about the available treatments to stop. Your eyes will thank you.
[i]Genetic and Dietary Factors Influencing the Progression of Nuclear Cataract, Yonova-Doing, et al, Ophthalmology, article in press March 2016.