EYE EXAMS ARE FOR EVERYONE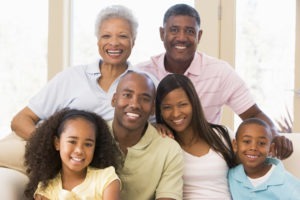 Optometrists don't just test your vision — they are health care detectors. Optometrists look into your eyes and can detect:
Diabetes,
High blood pressure
Thyroid eye disease, and
 Malignant eye melanoma.
The eyes are the windows to the world and our health!
Did you know that some eye diseases don't immediately affect your vision? The American Optometric Association tells us that "many eye and vision problems have no obvious signs or symptoms," which makes them harder to detect without the aid of an optometrist.
That's why it's so important for everyone to have an annual eye exam, regardless of whether or not you need vision correction. Practicing preventative eye care along with an annual eye exam can detect, help prevent and diagnose these issues.  Contact us to setup an appointment today.
You can  keep your eyes healthy by adding certain vitamins to your diet. These include vitamin C and vitamin E, and wearing UV protection on a regular basis. Find more tips to promote healthy eyes in our blog.
More importantly, don't forget to call us to setup that appointment!